Quality
Our products are scientifically-formulated using the best possible ingredients
Safety
Each of our products are fully Informed-Sport accredited, with batch-test certificates readily available
Credible
Our expert team boasts over 50 years' experience in sports nutrition research and development
Innovative
Our experts make sure our products are regularly reviewed in line with the latest accredited sport science publications
Honest
We want what is best for our customers so we prioritise being transparent about all areas of our business, industry and products
Reliable
We are committed to providing a top-quality, reliable service every time to each of our customers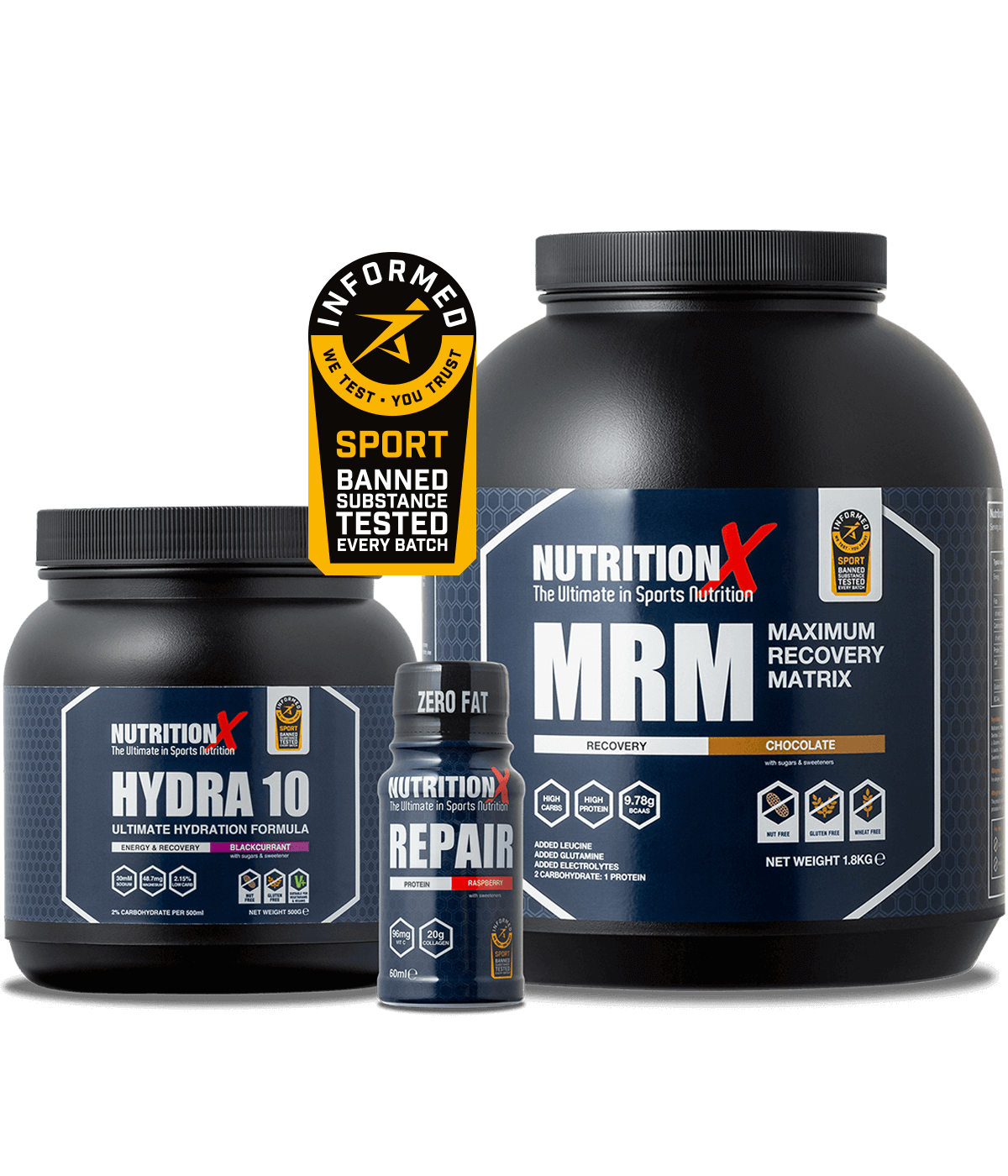 Who we are
At Nutrition X, we offer a range of products and supplements scientifically-formulated by a team of world-renowned sports nutritionists, designed to support athletic performance from every angle.
Dedicated to quality, each of our products are batch-tested and Informed-Sport certified, giving athletes the reassurance they need that every product adheres to substances listed on the WADA (World Anti-Doping Agency) banned substance list.
As a result, we have fast become the number one choice for elite athletes and professional sports teams around the world, and are proud to fuel top-level clubs across multiple disciplines. Check out who we work with here.